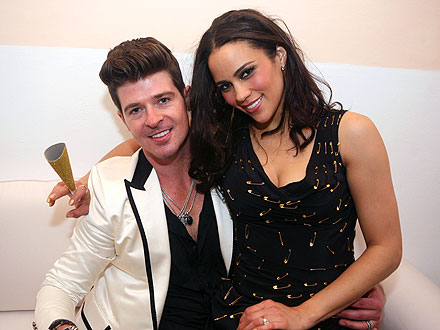 Robin Thicke
and
Paula Patton
have got to be one of the sexiest couples! There isn't anything like a good looking interracial couple. Paula however, didn't think this way once upon a time.
In a recent interview, Robin Thicke revealed that while in High School, Paula refused to have Robin as her prom date because he was white! Paula at the time was the president of the Black Union club in her school which added to the fear of bringing around a white boyfriend.
Now a days, the couple are glued together at red carpets and other events. Out of curiosity, is interracial dating still an issue? Is it still a tough thing to step out with a partner of a different race?