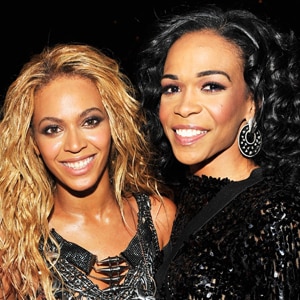 Michelle Williams
and
Beyonce
go way back, like
Destiny's Child
back! Beyonce recently gave birth to her first child Jan. 7th. The pregnancy & the birth were shrouded with mystery and made many headlines.
Well, upon the birth of the baby a few celebs close to Beyonce & Jay-Z tweeted their congratulations. Fans of the couple proceeded to tweet ugly things to her friend Michelle Williams who was amongst the few celebs that did not tweet. She fired back saying:
Let's get ONE thing straight….I do NOT have to say congrats to someone when they're NOT on twitter…ESPECIALLY when I talk or email them all the time….or when I'll be physically present as well…so harassing and stalking my timeline to see if I've mentioned something is POINTLESS!!!
I don't blame her for reacting, Beyonce fans can get very touchy.