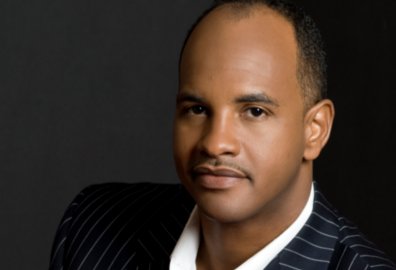 Many of the times we music aficionados get too wrapped up in the performers and very seldom look deep into where the music came from who did it and who the hell is responsible for the things we are sound-fed through radio and television. The answer to that a few times is right here; Tony Mercedes!


Grammy award wining Tony Mercedes has been behind the success and introduction of Southern Rappers to the states and as mainstream as it is now; THE WORLD! Formerly best known for being the A&R for LaFace records (which was bought over by Arista), the man has moved onto bigger projects such as starting Tony Mercedes Records! & a few other projects. With no Further a due here is my highly anticipated exclusive with Tony Mercedes!

I asked about Tony Mercedes Records and his work as A&R for LaFace which he told me that LaFace was actually sold&bought to Arista. Naturally the next question would be "Any New Artist?" which he responded "Yes. I just actually sealed a deal with DefJam with some artist I worked with/for on LaFace as well as some new upcoming talent I'm working and pushing." These artist he speaks of…real talk! He mentioned 3 and upon asking he told me who they were and what they are up to.

Yung GO – How did that come about? "Tara." He replied "I got a grip of this rapper via Tara / Thomas PR Group. We currently just trying to get a single on him and get it shopped by labels & get him heard. So what does Yung GO mean? "It's actually an acronym for Great One."

Kraze – Which I had a chance to listen to via Thomas PR Group and his song 'I Hate my Baby Momma' which Tony said "It's a funny song. It's not meant to be taken literal it's just a good fun material from a new artist'

Rare Diamond- A female rapper which Tony described as "The most Lyrical person I have ever met in my career."

So via my own research I also found that Tony manages careers as well; right? What doesn't this man do! Lol he commented that upon leaving LaFace and opening Tony Mercedes Records has been looking to build a brand new roster of talented artist which he hopes to help excel their career. He also mentioned his recent work with Miki Howard in what he described as "an amazing transition into great feeling music"

Like my Dame Grease interview I wanted to make sure I thanked Tony for the major support he provides for new talent to blossom, because I understand the difficulties of "making it" because form music to writing I'm still hard at work on making a name for myself which he gave a stupendous answer "Its important that us who have made it somewhere empower new talent and help them fulfill their aspirations" which immediately drew me to his motto- " There are no unsuccessful people in the music business, just those who quit before their time."

Through my online research I was also able to pick up on his work with First Family Films and had to ask about it. "F.F.F (first family films) came about as a measure to provide every one with Quality Family programs which are Christian geared." He also went on into telling me about their well received Documentary 'Every Soldier Counts' which is a excellent film that sheds light into the every day struggles women face in ministry. I'm super excited to watch this. You can read more into it by checking out http://blackgospelpromo.com/everysoldiercounts/

After our twitter segment and before we bonded over culture; because incase you didn't know Tony is Panamanian! But we got into the discussion of hip-hop/rap and what it's become today and how it's represented. Which he had to say in brief terms- Yes hip-hop/rap is a competitive genre of music which focuses around word play and how the user of vocabulary suits up in order to defeat their competitors with words. But music should never lead into violence. When artists take out to guns and fights to settle disputes it's gone too far. We producers also have our fault because we have the power to say NO but we often don't because the check is right. Use Music in a more Proper manner. – http://www.liifeandsuch.blogspot.com/ sponsor this message!

Last but not least I explained to Tony that the use of Twitter has been so essential to me in my interviews and that it's come in handy once again. Liife&Such to Tony Mercedes via Twitter Q&A

Q: What was your Favorite album/artist/or body of work that you have had hands in?

A: I would have to say hmm. . . Daisy Dukes which was my first single. I had 3 weeks to do it and it happened. That marked the birth of Tony Mercedes Records.

Q: Seeing as you create a certain style of music, what is your favorite genre?

A: Well this is random but I Love Elvis Presley. My fav work from him would have to be 'All Shook UP' but to answer your question it would have to be old school Hip-Hop. My favorite all time would be Rakim, I think he is the epitome of hip-hop.

Q. What do you enjoy the most about your job?

A: Being able to make an image of an artist; Creating their life & style. The thrill of watching what you had a part in making.

Q: One word to describe yourself?

A: I would have to say; Visionary.

As we wrapped up the interview he wanted to make sure that above all else said on that day that this message was broadcasted:

"It is vitally important that the next generation of entrepreneurs in/of music get Out of the business of making music & INTO the business OF music." – Tony Mercedes

I want to Thank Tony again via Liife&Such for the privilege to get to speak and bask in his greatness; he has def. paved the way and Hip Hop would NOT be what it is if it wasn't for his VISION! Thank you to all the Twitter fans who sent in their questions for him and I hope they were answered as exceptionally as expected!
You can Catch Tony Mercedes via various soail site www.Twitter.com/TonyMercedes & www.MySpace.com/TonyMercedes http://www.facebook.com/people/Tony-Mercedes/524150971